As we explore the endless space of cars and their components, we've brought the best news, car reviews, and everything automotive.
Car enthusiasts, mechanics, and sellers have a lot to keep track of. That's exactly where the auto blogs come in. Their content includes everything automobile; car reviews, spare part description, how-to articles, car price, feature comparison, etc.
There is a lot of auto blogs on the internet, but surfing through them is quite stressful. So, we bring you the 30 best auto blogs for easy surfing and quick solution. Each auto blog has its niche; how-to contents, car reviews, car maintenance, and a lot more.
Surprisingly, auto blogs are not meant for readers and enthusiasts alone. There is the business aspect of automobiles, auto dealerships; auto blogs invade that aspect too. There are auto blogs that prioritize customer support, which is necessary for an auto dealership.
Auto blogs are way more diverse than we used to think; it is where everything automobile happens every time. As an auto blogger, a visit to these auto blogs will give you a tip to making your auto blog better, probably best.
With these auto blogs, you can never be left outside the ever-evolving world of automobiles. Get the best car, best price, or the best out of your car by visiting some of the best auto blogs mentioned below.
30 Best Auto Blogs
MPGOMatic sits atop the best auto blogs with its financial lookout for automobile owners. Its content includes honest car reviews, car comparisons, and a lot more.
Want to buy a good car within your budget? MPGOMatic is the best auto blog to visit. You can also comment on auto blog posts.

Mad 4D Wheels is a Wikipedia of high-quality car pictures. It has a gallery of original car pictures of over 18,000 car models fit for editorial and personal purposes. That's a lot, right?
If you are a car enthusiast, you just discovered a goldmine with Mad 4D Wheels; explore endlessly.

Carspiritpk offers up-to-date car news without leaving a whit out. Carspiritpk is car journalism at its best; car launch, model updates, advertisements, and discussions.
Stay abreast of the latest happenings in the automotive industry with one of the best auto blogs, Carspiritpk. Its content is updated daily.
Carpathy is an online mechanic workshop. With Carpathy, you can replace car parts, repair and maintain cars.
Other services Carpathy offers through this auto blog include insurance claims, pre-purchase, and inspection for a good percentage of the automobile brand. Also, Carpathy offers free pick up and drop for all provided services.
Exoticcarlist is one of the best auto blogs as it informs its audience on the latest events in the VIP room of cars; exotic cars.
This auto blog features auto shows, car hacks, car news, and detailed comparison. If you love luxury, this is the best auto blog for you.
Fast car is the go-to for findings of spare parts and car maintenance tips for different models of cars. Fast Car content is built on optimizing car performance.
To get the best out of your car, do explore the knowledge deposited on one of the best auto blogs, Fast Car.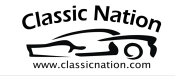 Classic Nation is dedicated to classic cars; it offers its audience news and tips about classic cars. Do you want to maintain your classic car (s)? Classic Nation has maintenance tips for classic car owners.
Besides this, Classic Nation gives fair car reviews for people willing to acquire a classic car.

British Sports Cars is one of the best auto blogs, but it only contains information about British sports cars. Its contents include classic car auction, auto shows, and maintenance tips.
It is a go-to for sport car mechanics and enthusiasts. You can also subscribe to their newsletter for news updates.
My Car Heaven takes you into the paradise of cars in one visit. My Car Heaven helps its audience make the best choice in a car purchase. An audience can also subscribe to its YouTube channel for visual content.
Also, it posts content relating to hot car picks, car shows, and how-to videos.
ChicMoTo is best called a how-to centered auto blog. It also gives tips and hacks for good maintenance of automobiles. Also, it allows easy search for content with its search tag feature.
As a visitor, you can also subscribe to a daily newsletter that keeps you abreast of the latest content.
Spiffy is a master of all; its content includes digital services, news, car reviews, and car guide. It is one of the best auto blogs with its responsive design, customer support, and friendly interface.
With spiffy, you can select your desired category and also narrow your search to selected cities.
UltimativeAutomotive is one of the best auto blogs as it offers digital services. It can be called a digital workshop. It offers services that can be scheduled at your preferred location.
Anytime you want to repair or service your car, remember UltimateAutomotive. You can also give feedback or ask questions.

Best Auto Detailing Tips is a digital consultancy firm with the answer to all your car questions. It embraces the necessity of automotive knowledge and seeks to provide it adequately.
You can subscribe to its newsletter; If you find auto blog' content helpful, you can donate a tip to its cause.
Hi-Techcarcare is another online shop that offers necessary car services. Its services include brake repair, electrical, and engine service.
This auto blog' landing page contains its history and customer review, necessary for making your decision. Its landing page is informative and responsive. You can also subscribe to its weekly newsletter.
Behind the wheel offers everything automotive, behind and beside the wheels. With editor's pick, up-to-date news, and consumer tips, you can stay abreast of all the automotive industry's happenings. Besides these, visual contents are available.
Before you get behind the wheels, you should visit Behind the wheel.
The Center for Auto Safety is the go-to auto blog for the latest car news. Its visitors can run a virtual car check on this auto blog. Visitors can subscribe to its mailing list for a timely newsletter.
With its mission to keep car owners safe, you can donate to its cause.
Absolute Car Care has a responsive design and awesome user interface. It offers every service about automobiles; all you have to do is book a session.
With its customer reviews, it is proudly one of the best auto blogs you can find on the internet. Absolute Car Care cares.
Auto Expo, as its name implies, gives visitors exposure to cars. Auto Expo, unlike other auto blogs, offers car loans for specific cars in selected cities. If you are lucky to belong to those cities, you can apply for such a loan.
With Auto Expo, get ready to love cars more.
Auto Cheat Sheet is a complete buyer's guide for potential car buyers. That's not all; there is an "insider" that can take you through the process of buying a good car at a good price.
When you want to buy a car, whether new or used, use Auto Cheat Sheet.

Car for Sale gives the best car deals. Visitors can practically buy a car from this auto blog. Besides this, Car for Sale offers quality car reviews, fair comparison, how-to articles, and up-to-date auto news.
You can all of these straight to your inbox by subscribing to its mailing list.
German Cars for Sale is similar to Car for Sale, only more specific. If you a lover of German cars, this auto blog is just right for you.
With a single visit, you will get insights into news, updates, auto shows, and everything about German cars (Volkswagen, Mercedes-Benz, and others).

Automotive Technology is one of the best auto blogs with its unique niche. Unlike other auto blogs, its content is centralized around the automobile technology-the mechanism behind its operation.
With the information on Automotive Technology, you can optimize your car's performance. Also, you can share your knowledge by publishing related articles.
Automotive Fleet deals in the business category of cars. If you are hoping to invest in cars for business or personal purposes, try visiting this auto blog.
Automotive Fleet contains content that includes auto news, fleet management tips, and financial safety guide. Do remember to subscribe to their timely newsletter.
1A-Auto is a unique auto blog with majorly visual content. That's interesting. Its content is based on how-to guides, car optimization tips, and buyers' guides.
Keep your cars in good health with the tips 1A-Auto proffers. You can also search for your desired information; you will surely find it.

KW Automotive Blog keeps visitors abreast of events in the automotive industry. With KW Automotive Blog, you will never miss out on car optimization tips, auto shows, parts compatibility, and lots more.
You get to love your car and maintain it better the moment you start visiting KW Automotive Blog.
Wilheim Automotive offers visitors a digital car check. You can schedule services, request quotes, and buy spare parts. All of these services have free pick up and drop off.
This auto blog has a responsive customer support and a "ask a question" feature. The FAQ section is highly engaging.
Fix Auto has been servicing cars for years with excellent customer feedback. It deals in repairing whatever fault a car incurs; dents, paint, windshield, bumper, fender, and collision repair. All you need to do is request an appointment.
Moreover, they update visitors about news and events in the automobile industry.

Car Type is a media house for a microcar manufacturing company, KVS. With its experience in manufacturing microcars and spare parts, it offers useful articles and auto exhibitions. Moreover, visitors can streamline their search to certain vehicle types.
Also, it embeds links to other manufacturer's sites in related blog posts.

The Korean Car blog is dedicated to the Korean automotive industry. Auto shows, news, model announcements about Korean cars can be seen on this auto blog. Despite its local contact, it is globally embraced.
For maintenance tips about your Korean car, The Korean Car blog is your go-to auto blog.
Auto Raptor is an auto blog focused on improving customer support services; it is a Customer Relationship Management platform.
It is basically for auto dealers, but it can help car users understand the automotive industry's business aspect. Its users can generate leads, track email, and close sales.
Conclusion
There are several auto blogs- a crowd of contents. These contents are mostly written by naive ghostwriters. This truth is the inception of this article, 30 best auto blogs.
The aforementioned auto blogs are all you need to successfully run your automotive business, optimize your car's performance, sell a car at the best price, and buy a nice car. These auto blogs offer up-to-date auto news, interesting auto shows, and useful how-to articles.
With auto blogs, the auto dealership is easier and more profitable. As an auto dealer, the information contained in some of the 30 best auto blogs will enhance your sales and customer retention strategy.
You never can tell when to deploy the acquired knowledge; with your car, or a stranger's. When you visit these auto blogs, you will discover these auto blogs should be in your bookmark bar or favorite list.
When you have questions about cars or need to fix one, remember the 30 best auto blogs.
Read more: The information about Us