Finding the best OBD2 Automotive Tuning Software for your automobile requires knowing the differences between the available options. Today, you can modify the engine control unit (ECU) easily and quickly for better performance with an Automobile Tuning Software. Before agreeing to tune your car, you must find out your car's idiosyncrasies. Some configurations may work for one car but end up a distracting experience for another.
What is Car Tuning?
Car Tuning involves the application of changes to the ECU to boost the vehicle's performance. Tuning makes it possible for the automotive to perform above its normal performance levels. It helps boost the power and overall response of the engine. Most commonly, people tune their cars to make them go faster and perform at a higher level. Also, tuning can make cars perform at a lower level. There are numerous ways you can alter the performance level of your car. Today's car involves the use of electronics to control its engine's performance. The Engine Control Unit (ECU) is the brain behind the performance of the automotive. It is here that the major tuning work takes place. Car tuning involves the use of software, but it may also involve mechanical works such as replacing a faulty engine or changing some parts. Race cars are the primary users of automotive tuning software to make their vehicles move even faster. Tuning is increasingly becoming popular, with many non-racing cars utilizing it to better their engine's performance.
What Common Areas Can a Car Tuning Adjust?
Nearly all of the tuning areas, ranging from mechanical alterations to the engine block, can adjust the interior environment, such as the sound system and climate control. Let us focus on the most common areas that can be adjusted during tuning.
Fuel system: Adjustments during performance tuning occur a lot in this area. The ignition timing and the quantity of fuel injected can be adjusted to provide sufficient power from the engine. Alterations can also be processed to ensure the car is achieving the accurate air-to-fuel ratio.
Intake and exhaust system: Raising the standard of air intake/upgrading to a high-performance exhaust can increase the engine's horsepower. These upgrades typically involve installing new components, such as dual exhaust and chip tuning.
Transmission and gearbox: This helps in reducing the amount of time between gear shifts, in the process, speeding up acceleration. These adjustments have the potential to improve horsepower, torque, and fuel efficiency.
Suspension: Modification of some suspension components such as shock absorbers, springs, and others changes how vehicles cope on rough roads. This can improve the handling and response levels of the vehicle, especially when moving around corners.
Tires: The tires' size also affects the handling level of cars and their effects on the distance between the undercarriage and the road. Many tire replacements are made to customize the car to specific driving conditions, such as winter or off tarred tracks.
Sound system: Although the Audio system is not an engine, It is one of the most common areas adjusted in vehicles. Some stock speakers and sound systems lack sound quality and volume output, but the use of subwoofers, amplifiers, or new speakers to the car can correct the problem.
Best Car Tuning Softwares Reviews
1. TOAD Pro Auto Tuning Software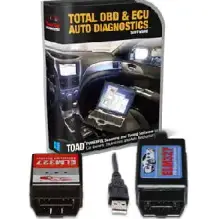 TOAD Pro ELM327 Car Tuning Software
TOAD Pro Auto Software is not limited to professionals only, but many prospects can make use of it as well. Its ability to function well balances its usability level, and people trying to use it can do detailed works.
TOAD Pro Auto Software is not limited to professionals only, but many prospects can make use of it as well. Its ability to function well balances its usability level, and people trying to use it can do detailed works. They can also, in the process, get their engines customized. TOAD Pro enables users to have absolute control over the performing ability of a particular vehicle. TOAD also translates its importance and what it does. It also permits the editing of ECU data. Its application is easy, and it creates a variety of options.
TOAD is capable of doing virtually every work that very costly scanners are capable of. The presence of various, easy to comprehend applications that focus on several missions and properties makes it stand out. It doesn't matter whether someone is a skillful operator, better still a random person because TOAD will offer uninterrupted permission to vehicle systems that can get examined quickly for the testing experiment results.
Pros
Its compatibility with specific vehicle types.
It is not difficult to apply.
Ability in deriving detailed report from scanners.
Presence of direct information inside the dashboard.
Cons
Windows is a must for usage.
It can not be accessible with Mac or Android phone.
It does not support some kind of scanners.
It is very easy to use if the diagnostics are complete. The optimizing features that it possesses make it rated one of the most powerful car tuning software.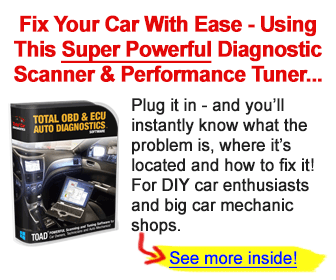 2. Elite Software Programmer
The Elite Software Programmer provides a variety of functions, excess maps, logging of data, and great additional features. This software enables an extra point in activating tuning in various ways. The 4D maps can be found at the fuel and ignition points. You can utilize them to map out engines over specific parts based on the current gear. From the onset, some elite series are totally unlocked; that is, if the possession of the components is in place, available features have the usage go-ahead unaccompanied by requirements to try out new software.
ECUs have been more appealing by possessing some accessories like the E85 detectors that can be customized by the user through their official apps. Improvements have been noticed due to the recent software updates; I/O signals have also been noticed to be quicker in response. New features displayed have been detected to have got graphics that are clearer and a prominently highlighted trace.
Pros
Elite default base maps have been added.
It can update the layouts of the original page.
Polaris base maps have been added.
Presence of online and offline modes.
Cons
Expensive to obtain.
It has limited features.
It requires a lot of maintenance.
The verdict derived in this software is that it is a renowned software and lacks can not be found. It has useful features packed in it.
Download: https://support.haltech.com/portal/en/kb/articles/welcome-to-elite-software-programmer
3. Viezu K-Suite Car Tuning Software
Viezu is known to offer car tuning support of a high standard developed by their competent team. The organ allotted to the technical aspect is open to software support all-around a year. The software helps solve remapping problems by modifying the tuning software. It has specialized programs related to tuning performance execution and an Electronic Computer Unit computer program to add up to control on the tuning commission.
The software has two great programs on tuning, with insightful features that can ease the remapping of the ECU. The list of Viezu-K-Suite vehicles shows that all vehicles support and can embark on specific tuning methods.
Pros
Availability of a standby support team.
It can pen down files of the ECU.
Live tuning is possible.Affordable
3D tuning is also possible
It can support vehicles that use gasoline.
Cons
It can be tricky to apply.
It also requires windows.
The advanced options in it can be challenging to use.
Our verdict on the software is that it is an integral and comprehensive remapping software program that can be found, despite its tricky nature. Moreover, it is easy to practice through guided programming with the help of a K-TAG. It can be one of the best options to consider if functionality embedded in usability is truly needed.
Download: https://viezu.com/software
Read more: 10 Best Professional Automotive Diagnostic Scanners Review And Buying Guide 2021
4. MaxxECU MTune
The MaxxECU software is known to be a system of engine management for cars whose key attributes include half-time reduction of the period of loading, an increase in resolution of fuel calculation, among a few others.
There are some shift options made for motorsport and adjusting the control of closed-loop. Some other channels are available for creating custom calculations cut through according to needs.
The recent power feature added to work with power techniques aided to soften launches. The software frees rapidly and can enable any user to gain 3D access.
Pros
It can experience tuning life and autotune locally.
Presence of a logger that can go live.
It can experience tuning in 2D and 3D.
It can be dragged to enlarge lines.
It has the potential to load rapidly.
Cons
It cannot access a USB.
It is limited to Bluetooth connection only.
Lack of support for vehicles using diesel.
The application can only work on systems with windows 7.
Our conclusion on this software. It, no doubt, is a software that is user friendly and possess no bug due to recent updates. It is quick and precise. Its efficiency level is top-notch to satisfy the user's choices.
Download: https://www.maxxecu.com/mtune
5. PrecisionCodeWorks ECU Remapping and Tuning Software
It is a perfect tuning software for users who are not good at coding. With it, modification of the Electronic Control Unit becomes a very simple procedure. People using it can just read, then put in the standard ECU, choose the preferred modified types, after which this software would send the latest construct without delay.
This software's technology will remove any likely occurrence of error and be accessible all-round a year. It also has the advantage of building files that are always set to flash.
Random users, not pro users, are viable to enjoy this software the more. It is an expensive software.
Pros
It can undergo a speedy operation.
It can work with EGT systems.
It has a medium for tuning of fuel.
It possesses various adjustment methods, especially for engines using diesel.
Cons
It requires credit purchase for each level of tuning.
It has many mapping methods that are restricted.
This software can be recommended for random users. It is also tried more by random users than pro users. It doesn't have the high stress of causing harm to the ECU.
Download: https://precisioncode.works/#features
6. EcuTek Car Engine Tuning Software
EcuTek Car Engine Software permits the calibration of a vehicle's original motor administration framework through the port tagged OBD. It also allows reprogramming through the same process. These provide various highlights that offer assistance and make adjustments quicker, error-free, and accurate mapping.
EcuTek Software is mostly associated with famous companies like Ford but is limited to some features if contrasted with more programs. Despite its fast nature and efficiency, it is software truly made for professionals. Breeding a certain volume of comprehension can only make it work at the interface.
It cannot be easy for beginners to use this software as there may be difficulty in navigating. But it would be easy to use by professionals who already have a high level of knowledge in engine management.
Pros
It can reprogram automobiles in 30 seconds or less.
It possesses fast logging of data.
There are map definitions in detail.
It is capable of duplicating and exporting maps.
The software permits modifying the pre-tuning materials.
Cons
Compatibility with other vehicles is very low and limited.
Navigation can be complicated for random users.
It is limited to use for professionals.
It is software made for professional users due to its powerful nature. It should not be recommended for someone that does not have advanced knowledge of coding.
Download: https://www.ecutek.com/
7. KESSv2 Car Performance Tuning Software
KESSv2 is an ECU software that can be remapped, although it is made for professionals. This software possesses training courses that will aid in its utilization, but it can only be useful for experienced operators. It could be overwhelming and complicated for random users.
It is another version of KESS that has passed through an upgrade, and its functionality is more excellent. Out of all software, it is the one that offers the most comprehensive medium in any tuning software.
It has a database that is continuously updated, and vehicles are frequently added to their compatible list. Using KESSv2, the application of the ECU through reading and writing is quick and easy.
Pros
There is complete control over the modification of the ECU.
Update of the database of maps and protocols is daily.
It includes training courses on it.
There is a tendency for high-speed operation.
The compatibility of vehicles is guaranteed.
Cons
It can be complicated and challenging to grasp for random, inexperienced users.
It requires a subscription for some features.
It is the perfect tuning software to enable complete taking over of the tuning, even though it might look too complicated for random users.
It is a tough one for novice users. Its application is speedy and fast, but it requires subscriptions for some features.
Download: HERE
8. K-TAG Slave
K-TAG Slave is a software that can be used to customize any part of your ECU safely. It guarantees full access to the ECU, ensuring safety by focusing thoroughly on the programming.
It is incredibly easy to use, but the side effect is the need for payment on each modification made. It can add up if many vehicles are being operated on.
Broad compatibility is an attribute of the software. As the vehicle list gets updated, it permits collaboration with nearly all major brands. Its efficiency level is very high, and modifications can be made fast and without hesitations.
Pros
The programming is carefully guided to ensure safe modifications.
It offers complete access to the ECU.
It can read and write ECU files.
Compatibility with all vehicle brands is guaranteed.
It has the presence of cloning and backup features.
Cons
For modification of each feature, payment is required.
Modification is not independently programmed.
It enables the rapid creation of custom ECU maps for many vehicles. It guarantees safe and full access to the ECU for modifications, mitigating the level of risk. Its compatibility with many vehicles makes it stand out among many other software.
Download: https://www.alientech-tools.com/en/kit-slave-kessv2-k-tag/
9. Q-Tuning
Quantum Tuning is also known as Q-Tuning, is software for chip tuning, with prospective users in over 80 countries across different continents. The remapping programs include RVs and large trucks and passenger cars, vans, and trucks.
The software is a perfect option for garages that are ready to retune many vehicles. It relates to three options of remapping.
Quantum Green boosts the level of performance of diesel engines;
Quantum Blue is created for hybrid performance; and
Quantum Red can boost power and performance in diesel engines.
The software is not the right approach for those attempting to make independent customizations or view live or graphic tuning. But it is an excellent choice for the quick optimization of performance.
Pros
It is compatible with plenty of variety of vehicle s.
It is very easy to apply.
It adapts well when used with engines containing diesel.
It is versatile. It can be used on up to 10 devices at a time.
Cons
It only supports Windows devices.
It doesn't allow independent coding.
It is one of the best car tuning software for diesel engines. It has plenty of remapping options that can be put into use quickly and in a very safe method.
Download: https://www.microsoft.com/en-us/p/q-tuning/9nblggh401hj?activetab=pivot:overviewtab
10. Celtic Tuning
Celtic Tuning aids in putting together the ECU maps when the Super Chip service application is activated. Optimization of the air-to-fuel ratio, boost pressure change, and exhaust gas temperature update are part of the maps offered.
Full customization of the remapping can be done singlehandedly, but the programmers write it of the software at the end of it. It is a great opportunity for a random user, but functionality will be affected.
Top-notch technical support can be guaranteed on Celtic Tuning. The remaps can be trusted to enhance performance optimization, and the tuning services are accessible for most varieties of vehicle brands.
Pros
It allows a range of options from component upgrades to full engine conversions.
It can work on any version of ECU, including older models.
Compatibility is very broad.
It possesses very excellent technical support.
It is an advocate of diesel tuning and DPF removal.
Cons
It lacks the presence of independent ECU coding options.
It does not offer live or graphic tuning.
Celtic tuning allows experts to customize any vehicle ECU part with it, although it doesn't offer the hands-on mapping options of other car tuning software.
Download: https://www.celtictuning.co.uk/manufacturer-tuning-overview
11. MoTeC Software
MoTeC is a leading software in the market when talking about ECU. MoTeC products are typically presumed to be very expensive due to their unwavering excellence spanning over two decades. It has experienced fast growth into an international stakeholder in dealings with automotive electronics. It attracts support and is highly recognized by many great teams across all aspects. MoTec is reputable based on its reliability, constant advances in technology, and top-notch products that beat expectations.
It is software lingering at the level of a random user. Despite its reliability, it is far more costly if compared to rival software brands. It requires users to buy software packs to gain unlimited access to available features. Due to the software design's technicality, any change processed on the ECU will pass through MoTec technicians.
Pros
It is professional.
It has a sturdy packaging level.
It has a long-term warranty.
Presence of total aid technically.
Cons
Its low resolution reduces layout options.
It is costly.
It can be thoroughly handled by MoTeC technicians only.
Our verdict shows that it is a very reliable and top-notch software that can be difficult to compete with. It is the best that can be used by professionals and business people because profits cannot be underestimated.
Download: https://www.motec.com.au/m1-series-overview/m1s-software/
12. TunerStudio MS (By Megasquirt)
Megasquirt is known to originate as a Do It Yourself project, but TunerStudio has upgraded it. MegaSquirt software allows a full set up, also permits any MegaSquirt controller's tuning with a more refined interface. By using a registration key, there is the potential to unlock everything the software has on the ground by users.
The designer mode enables users to attempt a full drop interface, granting the placement of gauges at any preferable point. TunerStudioMS can guarantee the saving and sharing of any done work.
It can tune a car for a user while in driving mode. While on the mode, it tends to view, filter, and synthesize the data.
Pros
Presence of tabbed dashboards.
There are gauge styles.
There is the presence of live analytics.
It has a logger with an upgraded version.
It is easy to observe additional information.
Cons
Interference with connection is common.
There is the presence of illegal clones.
It can cause complications in unsaved changes.
It tends to view all the data, filter, and synthesize the records, but there are unauthorized clones. Nevertheless, it is easy to read, and it has the presence of live analytics.
Download: http://www.tunerstudio.com/index.php/tuner-studio
Conclusion
Tuning is essential in making vehicles perform beyond the regular. It involves the use of software and mechanical works. Although it has some setbacks, many advantages are there to enjoy while making a car undergo tuning.
Helpful Questions
Can you tune a car yourself?
It is possible but only for an expert and experienced user. If you are not professional in tuning, it's better to ignore it than to damage the engine with inexperience.
Does tuning a car add horsepower?
Yes. With proper tuning using quality camshafts and valves, more horsepower can be gotten, in the process, affecting less fuel consumption.
Is it worth tuning your car?
Yes, if done in the right way. It will reduce the lifespan of the engine if it gets highly boosted in the process.
Does tuning a car make it louder?
It doesn't work in most cases, but it varies depending on the exhaust type, engine type, and tuning extent.
Can you tune a car for better mpg?
It will help you burn less gas, causing less pollution, and prevent car trouble down the line. A proper tune-up can boost gas mileage by some percent.